Sale, Gippsland Accommodation
Executive Suite Situated in Sale - Gippsland's "Central Business District" and within easy reach of all the attractions that bring holiday visitors to Gippsland, the wine and food, the High country, the Ninety Mile Beach, the Gippsland Lakes - the Comfort Inn & Suites King Avenue is the ideal base for your business or pleasure.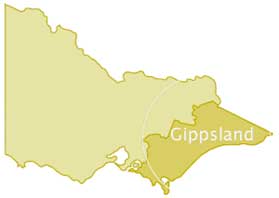 Only 2 hours from Melbourne
In the heart of Gippsland, Comfort Inn & Suites King Avenue has accommodation to suit your needs with a choice four star 2 bedroom apartments and three and a half star rooms. Our recently built 2 bedroom apartments are the newest accommodation apartments in Sale.
We've tried to anticipate everybody's needs. There's wheelchair access to reception, the restaurant, suites and shower recesses. There's a same day laundry and dry-cleaning service. From our safe-deposit service to our complimentary iron & ironing board in each room, your Comfort is our first priority.
When we set out to offer the highest level of service, we realised that service doesn't stop at 11pm. We take your needs seriously, 24 hours a day.